Designed with the Artist in Mind: UltraClear Art and Craft Epoxy
Turning Your Imagination into Reality, One Pour at a Time.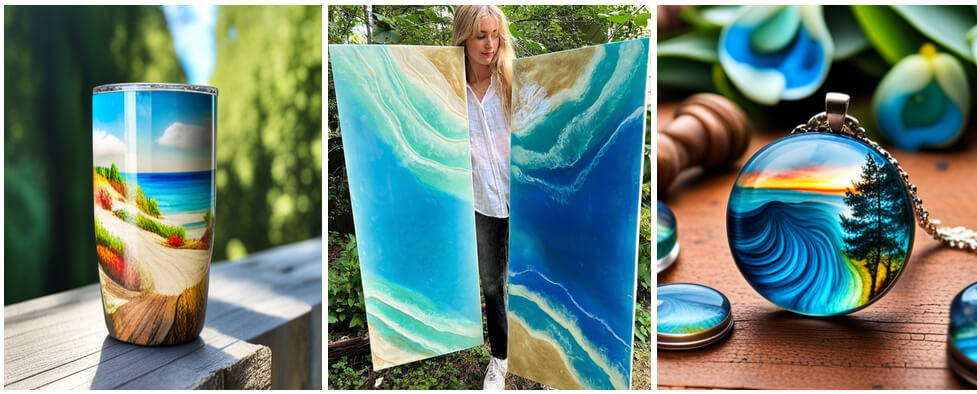 Jewelry: Uniquely Yours, Distinctly Beautiful.
Our Art and Craft Epoxy is not just a medium, but a canvas for your distinct style. Bring your unique jewelry designs to life, shaping distinction that truly belongs to you.
Tumblers: Your Creativity, Your Masterpiece.
Explore the boundaries of your creativity. Shape ordinary tumblers into bespoke creations that reflect your personal taste and style.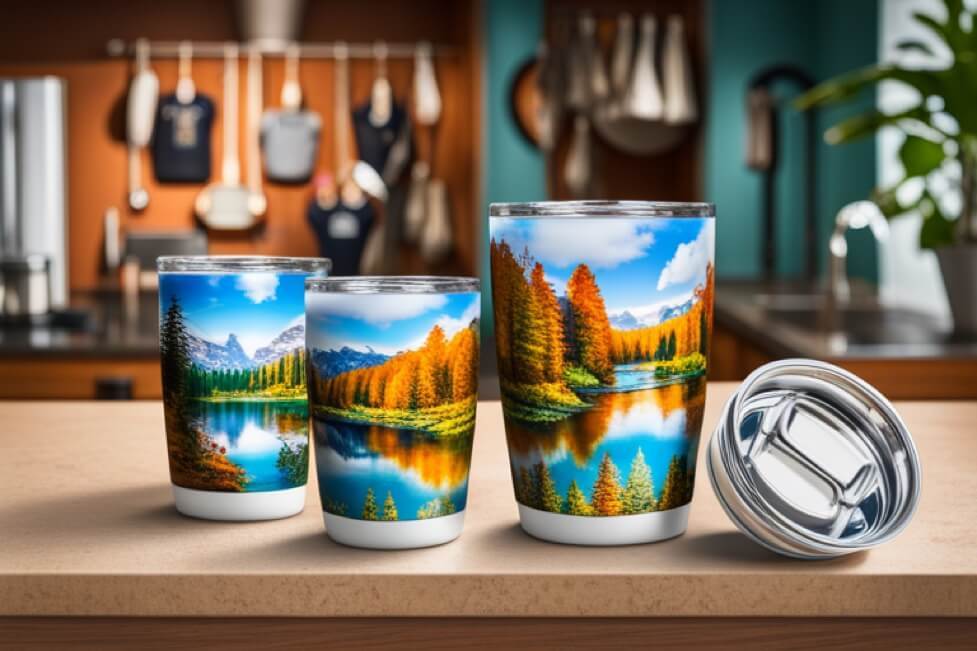 Epoxy Coasters: Drip, Dry, and Embrace Handmade Epoxy Beauty.
Take your coaster crafting to new heights with UltraClear Art and Craft Epoxy. Let your creativity flow as you design and create epoxy masterpieces that effortlessly capture attention.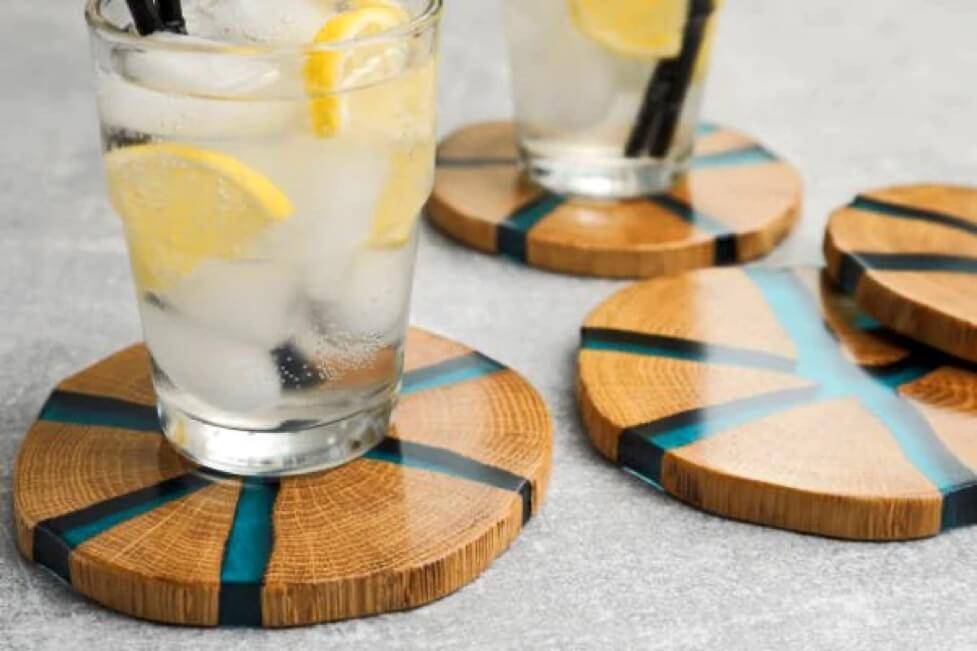 Artwork: Ignite the Canvas of Imagination
Transform blank canvases into kaleidoscopes of color and wonder with our Art and Craft Epoxy. This unique formulation is designed to flow effortlessly not only on traditional canvas, but also on a variety of different surfaces including wood, metal, plastics, glass, and more. It effortlessly coats and enhances a wide range of paints, including acrylic, oil, watercolor, gouache, tempera, enamel, and spray paint, bringing out their vibrant beauty.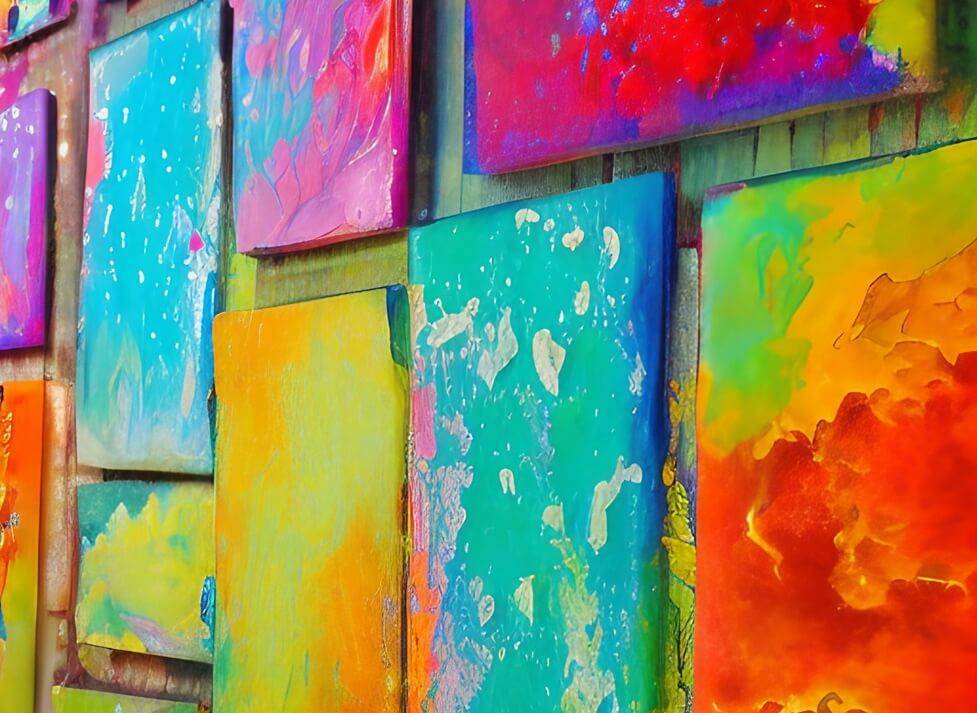 Crafts: Embrace the Joy of Making with Epoxy.
Awaken your creative spark with the endless possibilities of epoxy crafts. Dive into the world of epoxy resin and let your imagination soar as you craft beautiful, one-of-a-kind pieces that captivate the eye.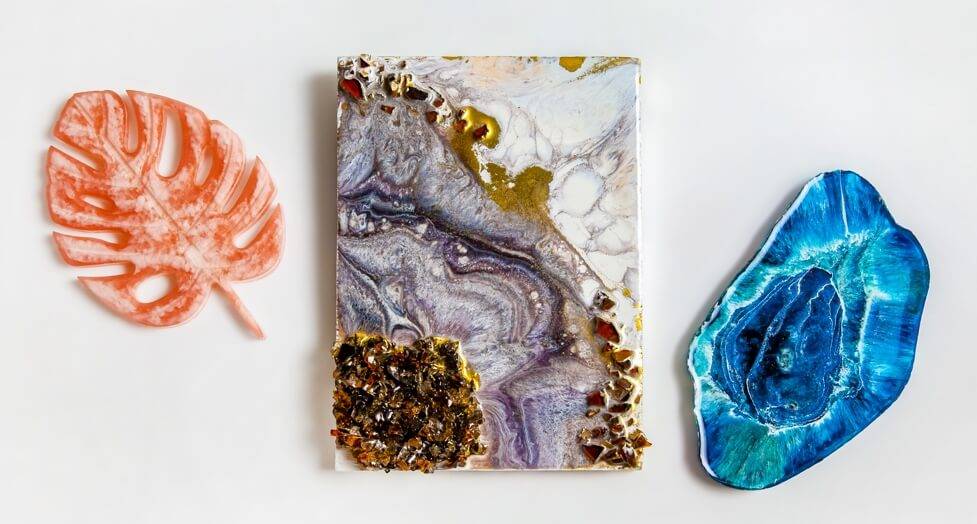 Charcuterie Boards: Crafting Gourmet Experiences.
Craft artful charcuterie boards that become the centerpiece of memorable moments. Elevate your gatherings with beautifully arranged boards that invite guests to indulge in a delightful sensory experience.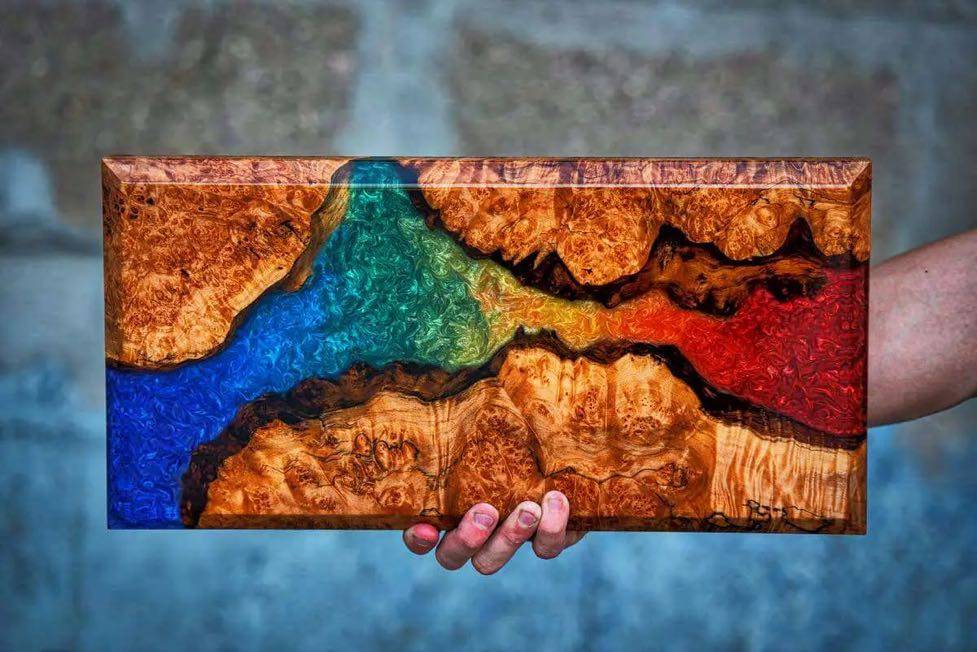 The UltraClear Difference.
USA Based Materials
We start with USA based chemical polymers that are 100% VOC Free and food safe. UltraClear does NOT import any chemicals from overseas that oftentimes can be hazardous to your health. Read our Free eBook The Truth About Epoxy Resin: What Companies Don't Want You to Know and learn the undisclosed truths about epoxy resin that are being kept hidden.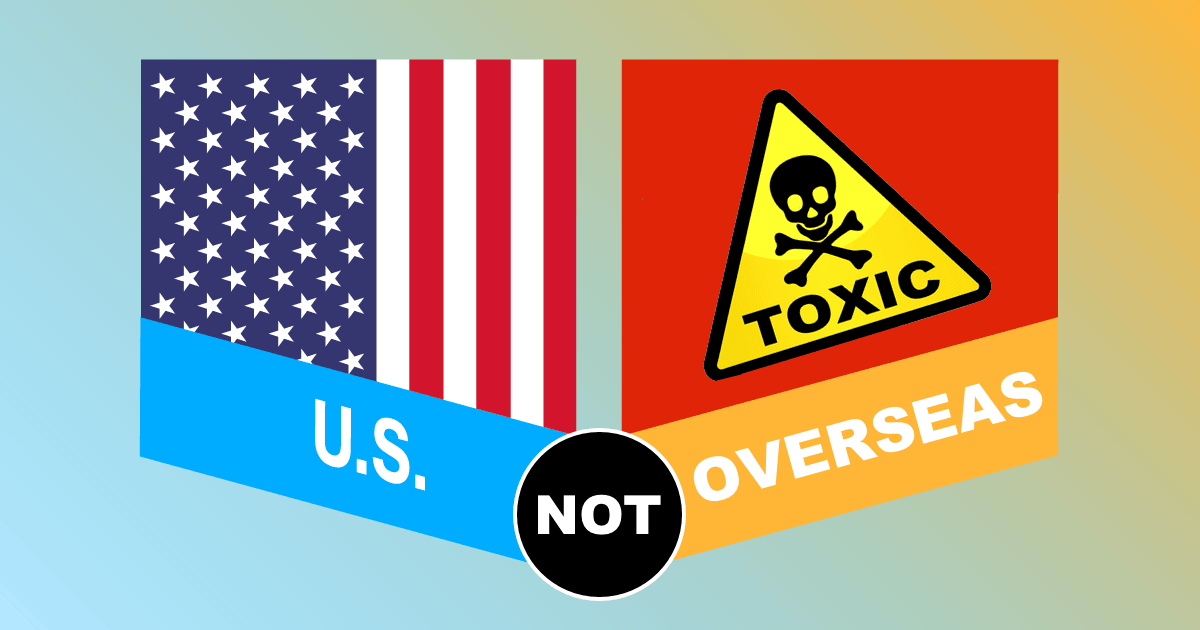 Extreme Level of Hardness
With its impressive Shore D Hardness Rating of 98, UltraClear Art and Craft Epoxy ensures excellent scratch resistance and sustained longevity, enhancing the lifespan of your craft and artistic creations.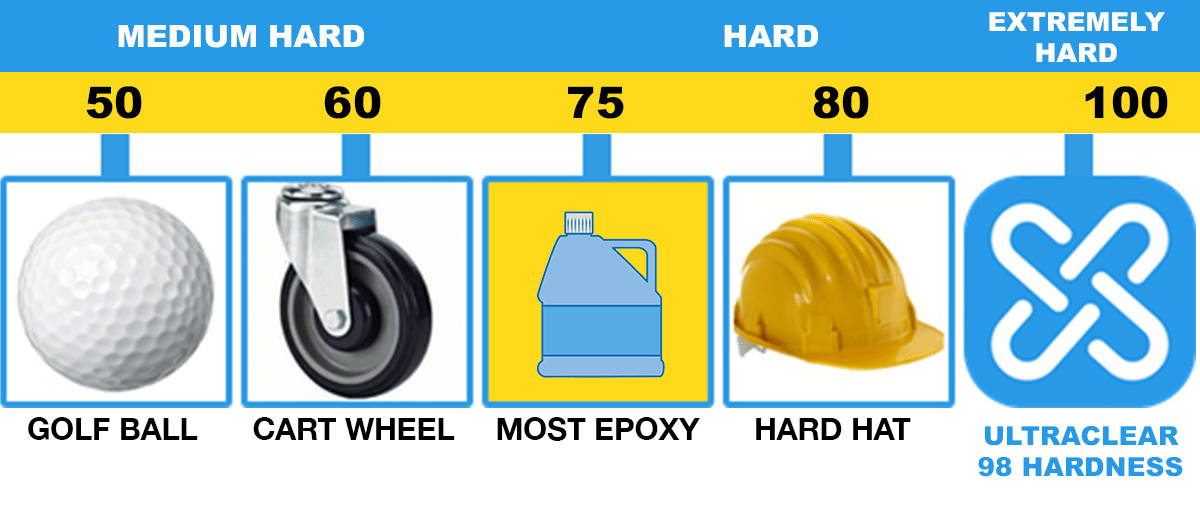 Never Yellows, Fades, or Cracks with Strongest UV Resistance
The most popular epoxy brands all show yellowing visibly over time. UltraClear has spent over a decade perfecting a formula that effectively resists yellowing. Our Art and Craft Epoxy is composed of cellular non-fade prepolymers that ensure long lasting protection, durability, and shine that surpasses all others on the market.

Achieve Bubble-Free Brilliance with UltraClear Epoxy: Effortless Mixing Made Possible.
UltraClear Art and Craft Epoxy offers an impressive 40-minute working time, ensuring bubble-free application and consistently smooth results. Furthermore, we have simplified the mixing process with an easy-to-use 1:1 ratio, guaranteeing perfect blends every time, no need for complicated measurements.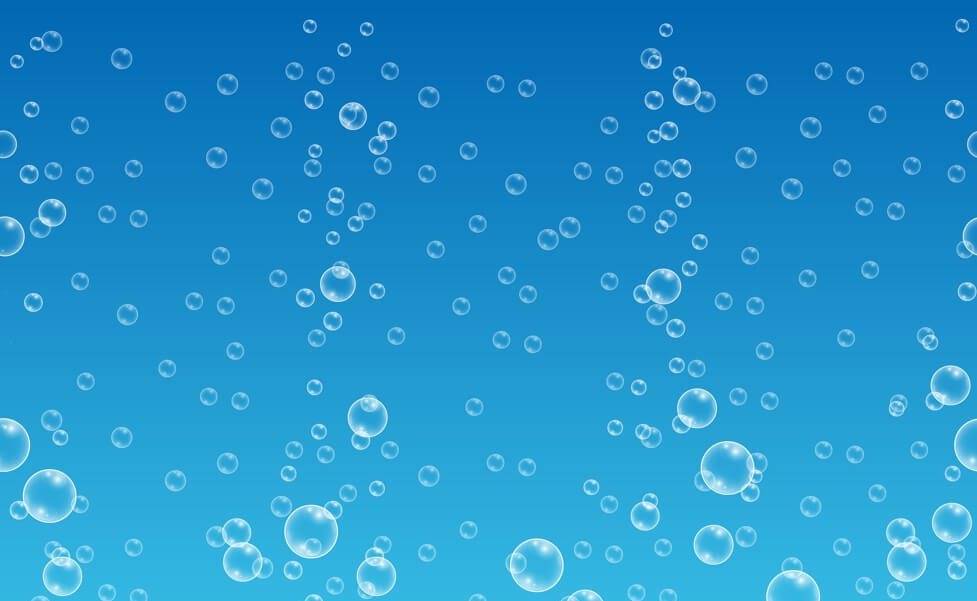 Patented™ One-coat System.
Save time and money.
Ordinary epoxies self level at 1/16" requiring multiple coats. UltraClear Epoxy is a one-coat system designed to self-level at 1/8", creating a virtually indestructible surface. Avoid multiple coats and save money with UltraClear Art and Craft Epoxy.

Epoxy and Pigments: A Dynamic Duo for Stunning Visual Effects!
Craft your epoxy projects with the highest quality mica powder pigments on the market by Pigmently, offered exclusively by UltraClear. These meticulously formulated epoxy mica powders are made using cutting-edge chroma crystals, ensuring unparalleled color contrast and vibrance. UltraClear Art and Craft epoxy is designed to work seamlessly with all pigments.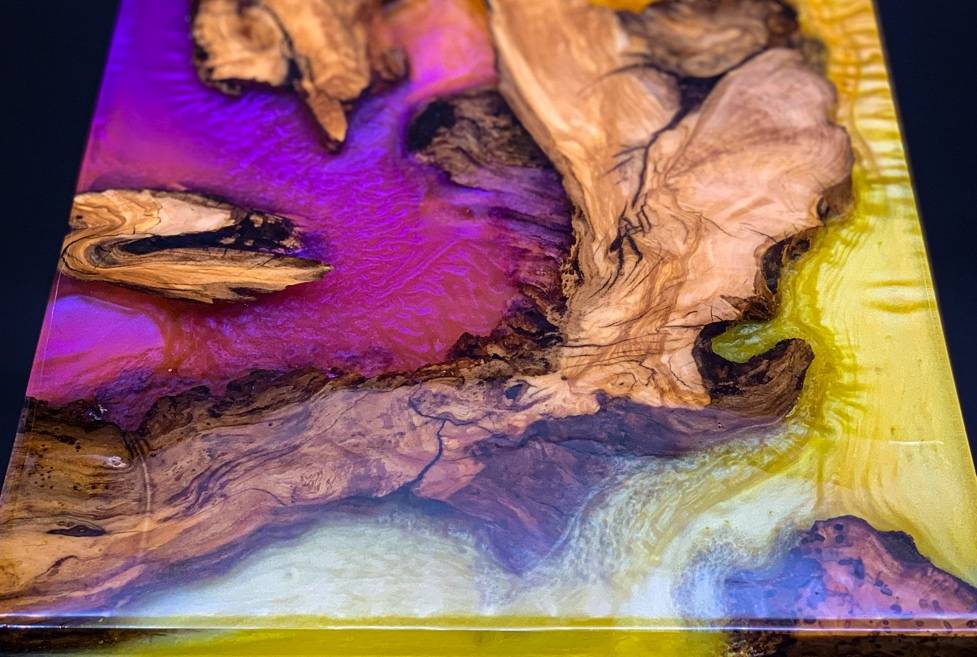 100% VOC Free. Virtually Odorless.
Use in odor-sensitive areas such as wineries, restaurants, kitchens, or confined spaces.
Atomic configuration is formulated so that the UltraClear epoxy is more durable, scratch resilient, and fundamentally tougher than ordinary epoxies.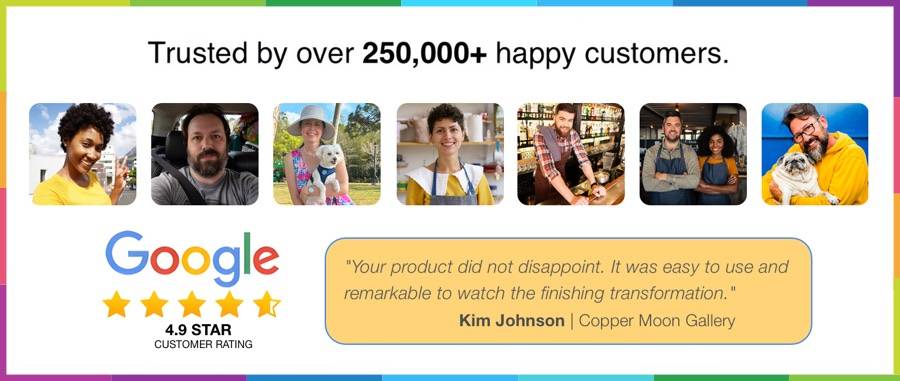 Our straightforward 1:1 Ratio; it simplifies the measuring and mixing, ensuring accuracy and minimizing potential errors. Art and Craft epoxy is dry to the touch in just 12 hours and completely cured rock-solid in 72 hours (even shorter timeframe in warmer or hotter climates).
Download Art and Craft Epoxy Instructions.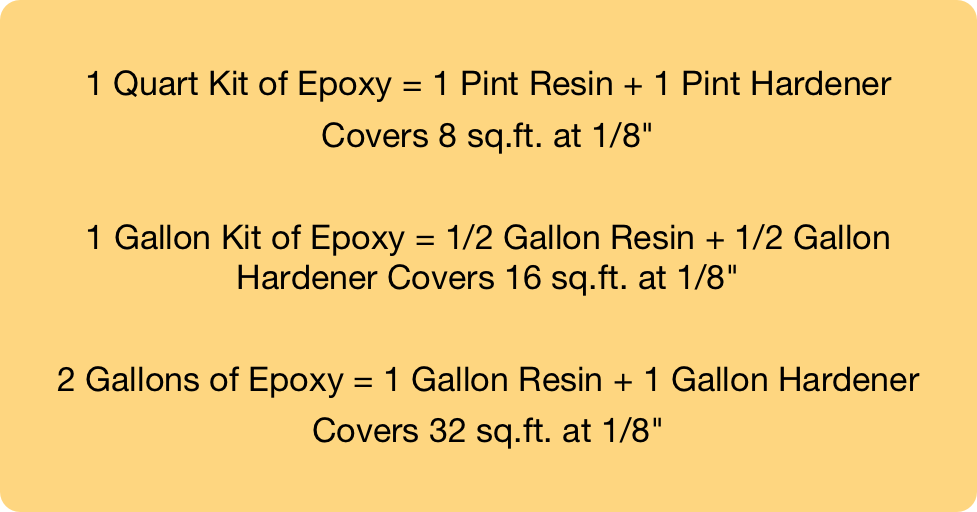 Ready to speak with an epoxy expert? Give us a ring.
2
Days to Receive Product
154,527,183
Cubic Inches of Epoxy Poured
100%
Customer Satisfaction