The most advanced epoxy on the market.
Engineered specifically for Bar Tops, Tabletops & Countertops.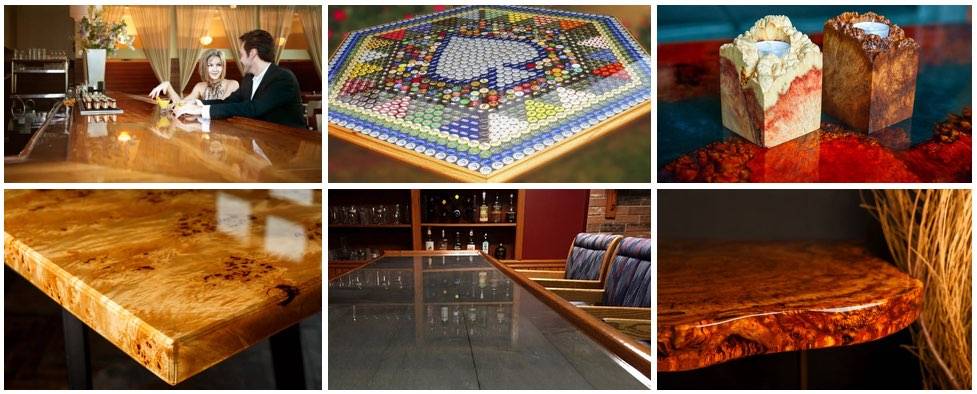 Works on virtually any surface.
Wood

Concrete

Granite

Copper

Ceramic

Laminate

Formica

Quartz

Bamboo

Marble

Porcelain

Metal
Corian

Corks

Pennies

Stickers

Photos

Paper

Labels

Shells

Sand

Rocks

Stainless Steel

Bottle Caps
Some of the world's most respected companies use UltraClear Epoxy.

Our unique blend of Polycarbons are formulated to resist scratching and to provide extreme durability in the most demanding of environments.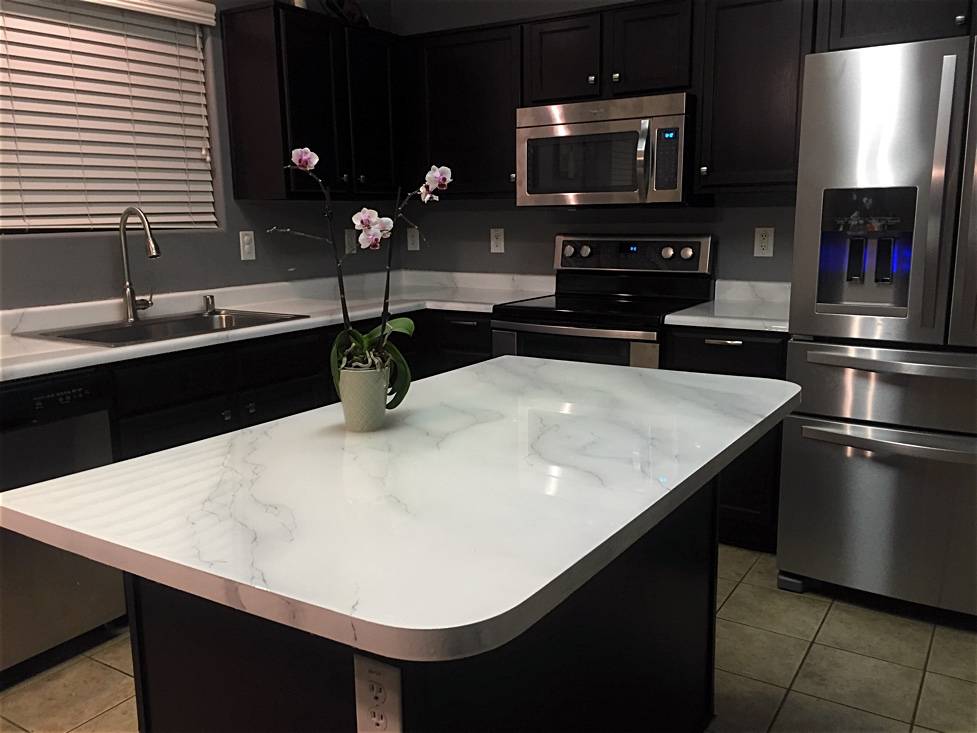 Crystal-Clear Transparent Finish.
With our bar top epoxy, you can achieve a stunningly clear, glass-like finish that can turn your bar top into the center of attention. Our nano-crystal technology enhances the natural beauty of any surface, giving it a greater sense of depth and contrast. Once it cures completely, the glass-like finish will make your bar top look exquisite, emphasizing the natural grain of the wood.
We can say with profound confidence that you might not be able to achieve a similar finish even with most of the commercial-grade epoxies available on the market today.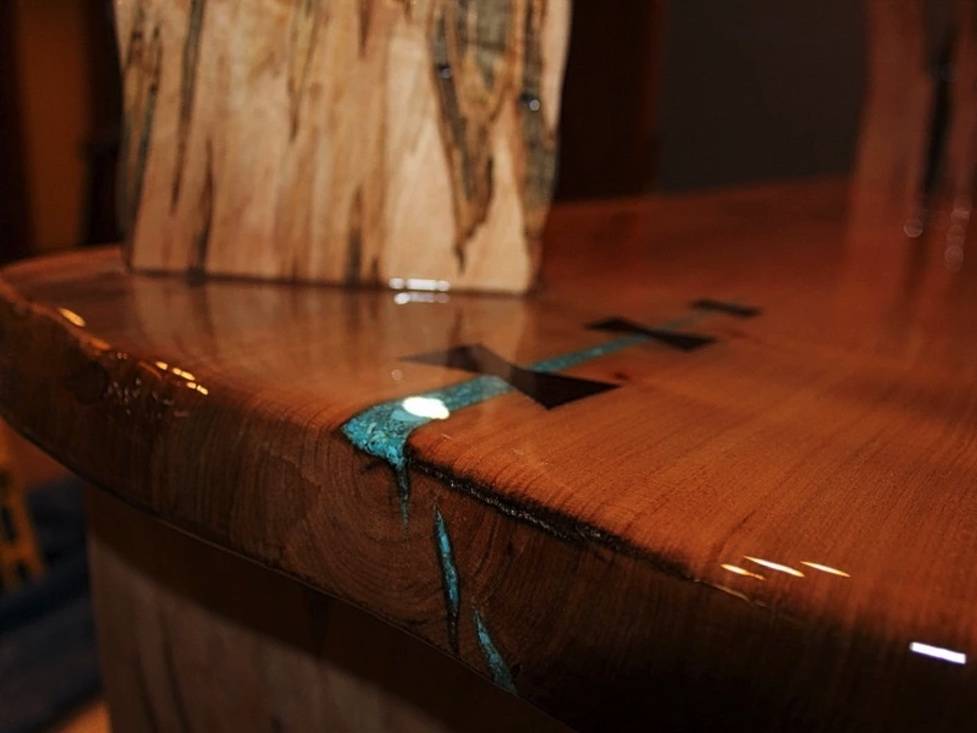 Great Results, Little Effort.
"This was my first time ever using epoxy and I couldn't be happier with the results. Even with no experience I found the instructions were simple to follow but completely thorough. The surface looks like glass!" Bryan Martin - Miami, Florida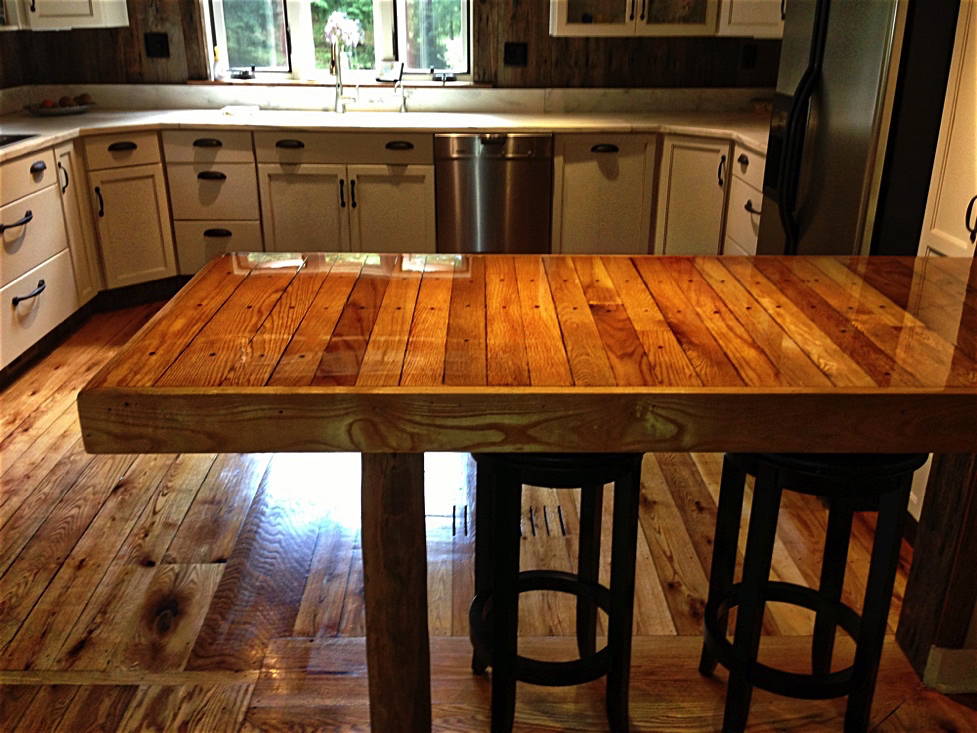 Ready to speak with an epoxy expert? Give us a ring.
2
Days to Receive Product
154,527,183
Cubic Inches of Epoxy Poured
100%
Customer Satisfaction
The UltraClear Difference.
USA Based Materials
We start with USA based chemical polymers that are 100% VOC free and food safe, a claim few others can make. Most epoxy products on the market contain low levels of VOCs, which research shows can lead to health problems, even at low levels. We've worked diligently to ensure that our tabletop and deep pour epoxy products don't contain even trace amounts of VOCs.
Unlike some competitors, UltraClear doesn't import potentially hazardous chemicals. We believe in strict quality control and only use chemicals made in the US that meet the highest quality standards. Trust us for safe, top-quality epoxy products.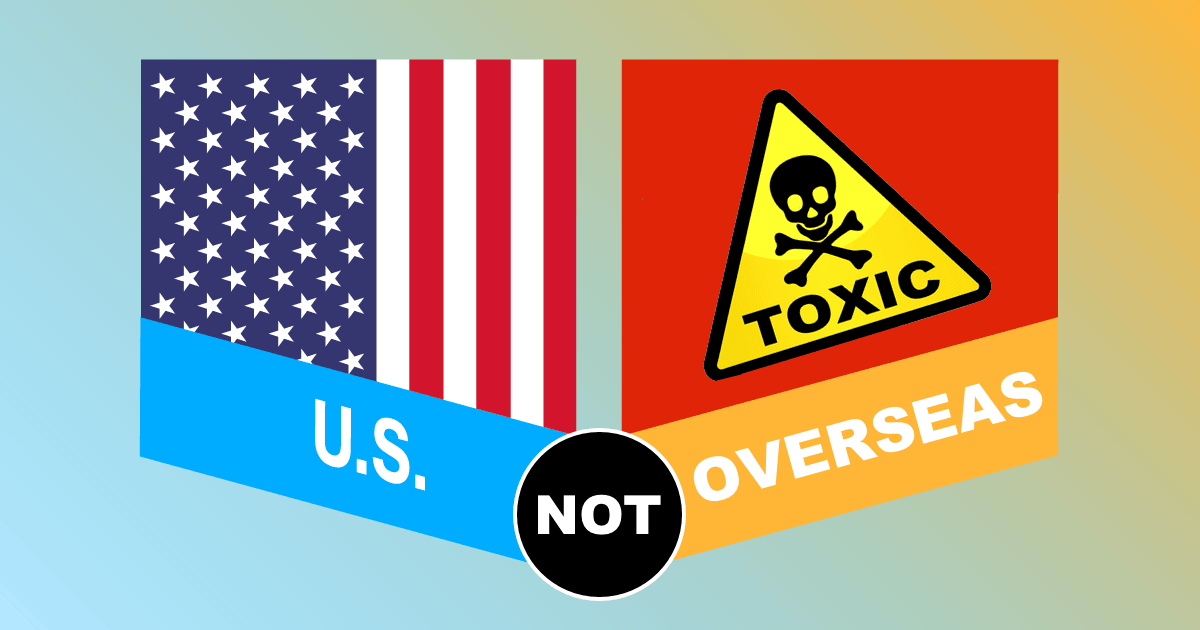 Extreme Level of Hardness
UltraClear Epoxy has been tested and verified to cure at a Shore D Hardness Rating of 98. This extreme hardness means more scratch resistance, more durability with high traffic use, and a much longer life span for your surfaces. In contrast, most epoxy products on the market typically cure at a Shore hardness level of 75-80, indicating a difference in quality and durability.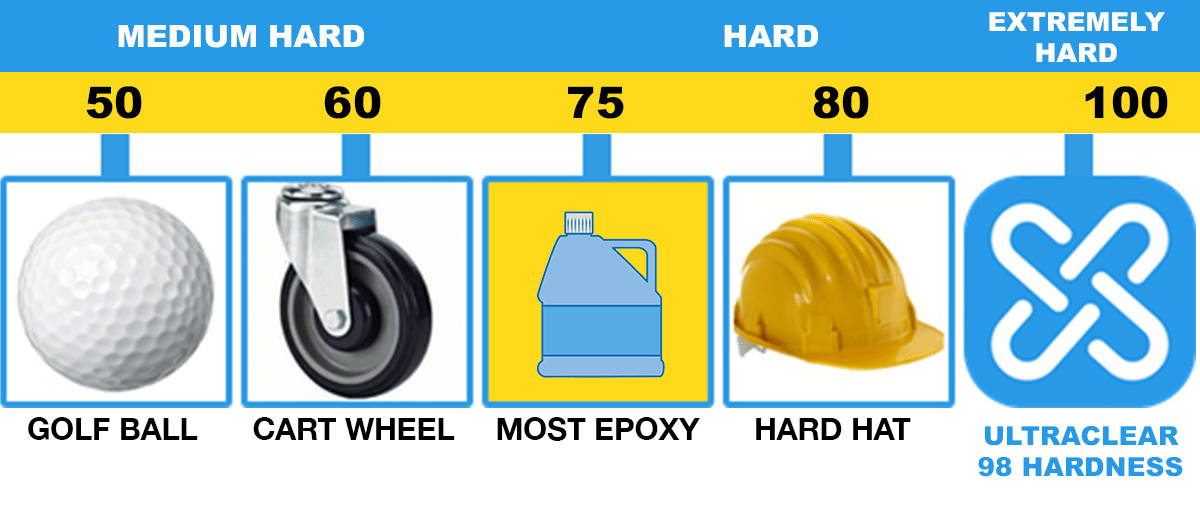 Never Yellows, Fades, or Cracks
The most popular epoxy brands all show yellowing visibly over time. UltraClear has spent over a decade perfecting our formula to resist yellowing. UltraClear Epoxy is composed of cellular non-fade prepolymers that ensure long lasting protection, durability, and shine.

100% VOC Free. Virtually Odorless.
One of the biggest problems with low-quality tabletop epoxy resins is they tend to emit an odor, which can be unpleasant, to put it mildly. While it's not likely to be a problem in an outdoor setting, it can be a problem in indoor settings - especially in odor-sensitive areas like kitchens. UltraClear bar top epoxy, on the other hand, is virtually odorless and doesn't have any harmful fumes. So it can be used in odor-sensitive areas such as wineries, restaurants, kitchens, or confined spaces.
Unique One-coat System.
Save time and money.
Ordinary epoxies self level at 1/16" requiring multiple coats. UltraClear Epoxy is a one-coat system designed to self-level at 1/8", creating a virtually indestructible surface. Avoid multiple coats and save money with UltraClear epoxy.

Atomic configuration is formulated so that the UltraClear epoxy is more durable, scratch resilient, and fundamentally tougher than ordinary epoxies.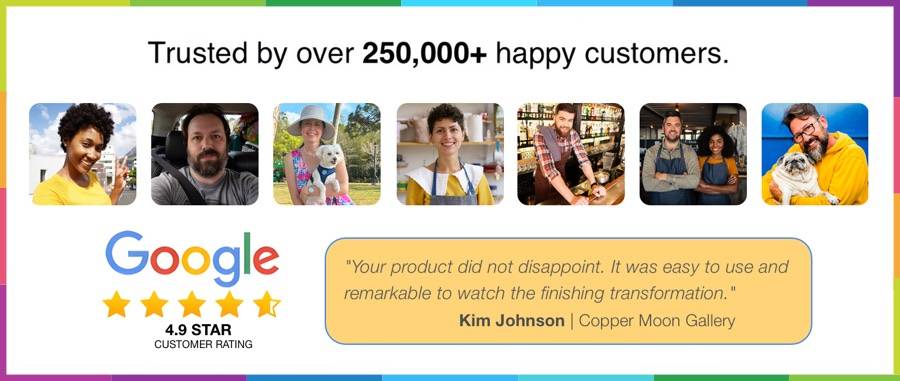 How to use UltraClear Epoxy.
No experience needed.
One of the best parts about our tabletop epoxy is that it is very easy to work with. No experience needed. Even if you have never worked with epoxy before, you can watch our tutorial videos, follow the instructions given in our how-to guides and complete your project successfully.
UltraClear Bar Top and Table Epoxy is a two-part epoxy coating with a one to one ratio. Pour an equal amount of hardener and resin into a new container.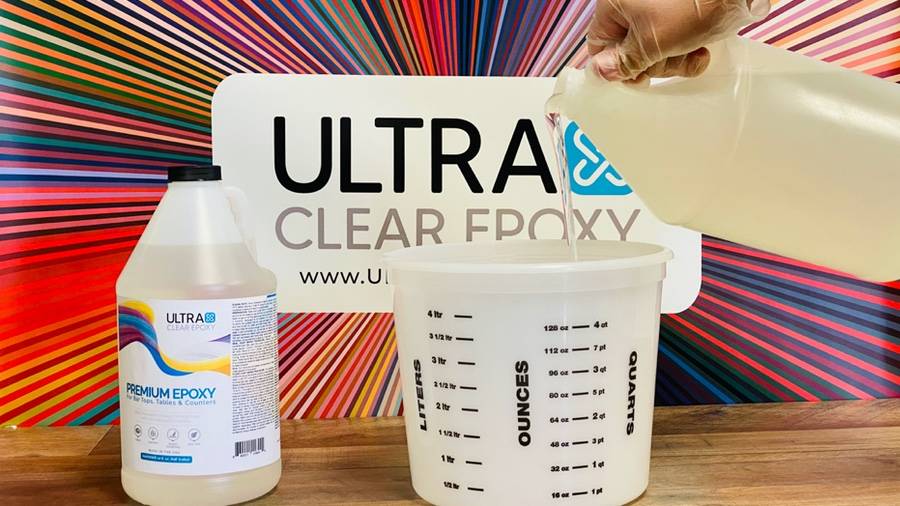 Mix the epoxy thoroughly to ensure that the batch is completely blended. Our Basic Toolkit includes a mixer for blending epoxy thoroughly.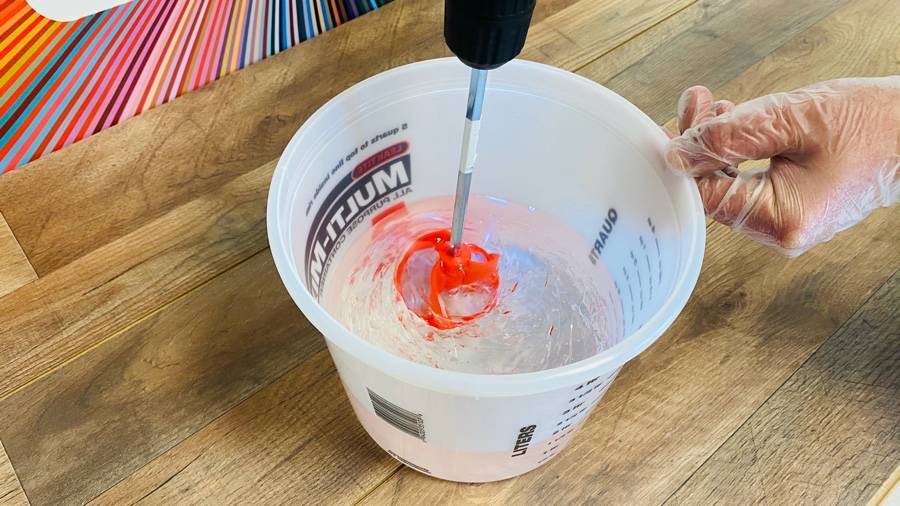 Pour the epoxy onto your surface. UltraClear Epoxy self levels so there is no need to move it around with any tools like most other epoxy products.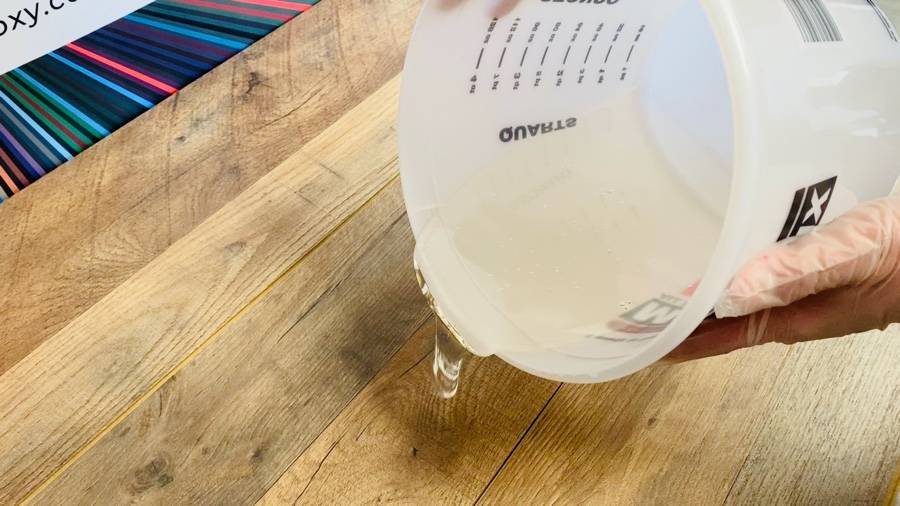 1 Gallon of Epoxy = 1/2 gal. Resin + 1/2 gal. Hardener

Click here to use our Epoxy Coverage Calculator
For most applications, UltraClear Epoxy is applied in two stages, the Seal Coat stage and the Flood Coat stage.
Seal Coat: The seal coat is a small batch of epoxy that is brushed on in a thin layer to seal any pores in the surface and prevent air bubbles from forming in the following flood coat. Our epoxy is used for both the seal coat and the flood coat. It is the same product that is applied to the surface with a paint brush.
Flood Coat:  After waiting 4-6 hours from when the seal coat was applied, a flood coat is simply poured on the surface and it self-levels to 1/8" thick.
Side and Edges: When pouring over the Sides and Edges of a table, counter, or bar top, make sure that you purchase extra material to account for spillage over the sides as you will lose 30% of the material coating them.
Get our Basic Epoxy Tool Kit for superior epoxy results! Blend epoxy resin and hardener perfectly using the included mixing drill bit.
*Covering embedded objects will require additional epoxy. Make sure you have accounted for this.
**The calculations below are (either) (or) for the seal coat and flood coat. Example: 1 gallon will cover either 16 sq.ft. for a flood coat or 48 sq.ft. for a seal coat, NOT BOTH. These calculations are not intended to give more than a rough estimate. Precise epoxy needs will vary according to many factors, including application type and surface material. For specific advice regarding your project, contact our customer service department
Shipping is free (lower 48 states only). Orders placed by 4pm eastern time will ship same day. Orders arrive in 2 days. Limited time offer!